Are your competitors using Artificial Intelligence in their business to communicate? So can you.
Business means competition, everyone knows that, and in this reality, every competitor does everything to outrun it. In this case, competition means having more customers, spreading your message to a larger audience or gaining a bigger market share. Technology is where companies innovate or adopt the newest discoveries hoping this would give them a competitive edge.
Nowadays, more and more companies implement Artificial Intelligence (AI) to develop their business. Initially, this topic may appear too elaborate, but it is already a big part of our lives. Everyone using Google Translate or Facebook Messenger interacts with AI.
    What AI really means?
AI means a device or an application that is capable of carrying out specific tasks in human ways. Those tasks mimic cognitive functions such as learning, reasoning, and problem-solving. We're all set now, right?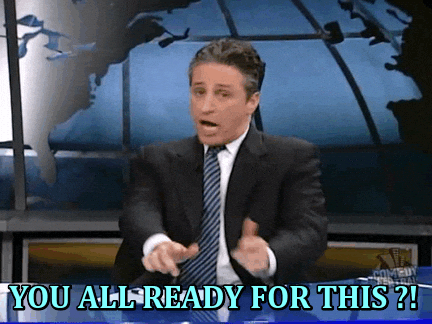 So, where is all the information Big Data collects going? Information gained through AI is interpreted and is later used in convincing potential customers to take a particular course of action. Big Data collected from users interactions or preferences are used to generate the content they have more chances to interact with. That is why sometimes it feels like the Internet knows what you are thinking.
It's because, in most cases, it knows.
AI Marketing has become extremely useful for brands which want to respond to consumers needs:
Voice to text features
Smart personal assistants (Siri, Cortana, Google Now)
Automated responders and customers support
Big data
Smart searches in E-commerce
Product recommendation and purchase prediction
The personalization of the news feed
Pattern and image recognition
Data analysis and customer segmentation
Predictive customer service
Brands need information on their potential customers' wishes. Every insight you get can be the difference between selling your product or not. Customers desires and tendencies have become more complex with every year. Customers want to be involved, and they want brands to be more aware of the reality around them. AI helps brands know all these things much faster and more accurate, allowing all companies to maximize their knowledge about customers in order to generate relevant content.
Big companies have already implemented AI as a core element of their businesses. Netflix uses AI to provide personalized recommendations to its users based on users' likes. Sephora has a chatbot that gives beauty advice, shares content and makes product suggestions based on a quiz. Google is another giant company that benefits from AI greatly. Google's self-driving cars use AI to map and move on the road. A neural machine translation is used for Google Translate. Google's voice recognition has 98% accuracy. Under Armour gives personalized training and nutrition advice through their "Record" app. Of course, Facebook can't miss from this list.
Are you using face recognition to unlock your iPhone? What about Siri? Have you ever talked to her? These are all examples of how Apple uses AI. Another example is Disney training artificial neural networks to mimic human brains and recognize what makes a story appealing. Are you scared yet? Your Spotify recommendations come from your previous experience that is interpreted by AI. AI knows the songs you're going to listen before you do. Funny, right?
These are the big players, of course, but what about a smaller company? Can it rely on artificial intelligence's applications to grow their businesses? The answer is yes. The future is here for everyone.
One aspect that can be improved is customer service. Automated chatbots are the solution to shorten waiting time at a minimum. Another improvement that can be made is predicting consumers behavior. Through CRM software you can get predictions and recommendations based on your customer data.
Marketing is another winner of AI because creating Ads for social media means trying to disseminate it according to demographics. AI allows you to pick your audience by interests which means better results. Automatizing jobs doesn't necessarily mean eliminating jobs. A company can free its employees from repetitive tasks with the help of the AI and let them focus on more in-depth tasks.
Today, companies implement AI to keep their business competitive. The more technological research is advancing, the more brands' approach will change. Therefore, businesses will be compelled to follow the trend if they want to stay in the game.
The way business is made in this century will dictate how the future will look like. In what century is your business?